Mission & Vision
LEARN MORE ABOUT JEWISH. DONE JOYFULLY.
"When two people meet, something good should result for a third."
— The Rebbe, Rabbi Menachem M. Schneerson, of righteous memory
The Chabad Jewish Center of St. Charles County is guided by the idea that there should be a place whose doors are open to every Jew, regardless of background or affiliation. Our hope is that our programs serve as gates through which a person can meet new people, make meaningful connections and be inspired to do more good.
OUR MISSION
To create a space where every Jew in St. Charles County feels at home.
OUR VISION
An inspired and engaged St. Charles Jewish community.
The Landas
Rabbi Chaim and Bassy Landa were married in New York in 2016, and have three daughters; Chaya, Mussia and Cherna. They are a dynamic couple who have been involved in Jewish education and outreach most of their adult lives. In 2019 they co-founded the Chabad Jewish Center of St. Charles County and today serve as the organization's directors.
Rabbi Chaim was born and raised in St. Louis, Missouri, where his parents, Rabbi Yosef and Shiffy Landa founded Chabad of Greater St. Louis in 1981. He studied at yeshivot in Toronto, Los Angeles, New York and Israel, before receiving his rabbinic ordination at the Rabbinical College of America from Rabbi Israel Meir Lau, former chief rabbi of Israel and the chairman of Yad Vashem. Rabbi Chaim has also received training in mediation from the New York Peace Institute and is certified in Adult Mental Health First Aid by the National Council of Behavioral Health. 
His experience in family programming and Jewish outreach has brought him to Belgium and Ukraine, and, closer to home, in McAllen, Texas, and Springfield, Missouri. Before making the permanent move to St. Charles, he was the associate director of media relations at Chabad-Lubavitch Headquarters in New York where he served as a resource for journalists around the world and developed innovative programs to educate the greater public about Jews and Judaism, including the holiday TV cooking segment initiative which continues to reach millions of people each holiday season. Today, Rabbi Chaim serves as the rabbi and spiritual leader for the County's nearly 6,000 Jews, and tends to the needs of the greater community, including as a volunteer chaplain for multiple area police departments and as a support and recourse for area hospitals.
Bassy was born and raised in Los Angeles, California. After graduating from Beit Chana High School, she attended Machon Shoshanat Seminary in Jerusalem, Israel, where she completed her early childhood and teacher training.
The third of seven siblings and the mother of three, she has a special knack for engaging and communicating with children in a fun and enriching way. She also has many shared interests with moms. Bassy's passion for teaching led her on a six year teaching career at Emek Hebrew Academy in Los Angeles and Bnos Chomesh High School in New York. In addition to her role as co-director of the Chabad Jewish Center of St. Charles County and the director of The Gan St. Charles Preschool, Bassy directs the St. Charles Jewish Family Network, a warm and child-friendly community for young Jewish families living in the county. For more about the Landas and their work in St. Charles, click here.
St. Charles County
St. Charles County is one of the fastest-growing and most affordable counties in the United States. Nearly 6,000 Jews live in the county, including a large percentage of families with young children. We offer family Shabbat and Holiday celebrations, children's programming and adult education classes in a relaxed and friendly atmosphere. Among our flagship programs is The Gan St. Charles, the County's only Jewish preschool and the St. Charles Jewish Family Network, a series of offerings designed to serve all members of the young family, individually and collectively.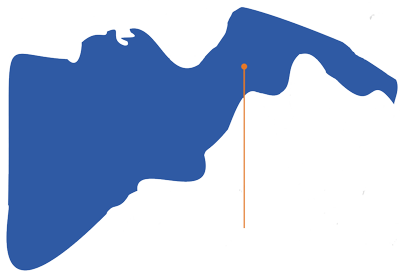 5,800 Jews live in the county making up nearly 10% of all Jews in the Greater St. Louis region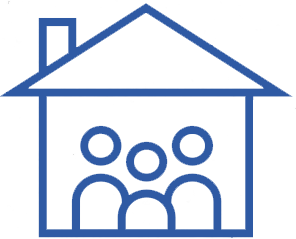 41%
of Jewish households have at least one child living at home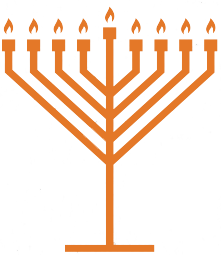 More than 450
people participated in
Chanukah on Main Street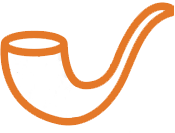 150
people came together for
Rosh Hashanah in the Park